Bank on It: The Insider's Guide to Bank Financing
August 29, 2019 @ 5:00 pm

-

6:30 pm
Bank on It: The Insider's Guide to Bank Financing
All the insider tips you need to help you navigate today's world of bank financing.
Website: https://xlr8hi.com/bank-on-it/
About the Workshop
Have a brilliant business idea and need the funds to get started or take your operation to the next level? Learn about the different bank financing options for businesses and how to prep for the loan application process with a solid business plan. Local business advisor Dennis Wong shares the inside scoop from 4 decades of advising businesses, including the top 5 things bankers look for. Shortcut your finance education by signing up for our upcoming workshop!
You Will Learn:
What you must know about the current business climate and what it means for you
How to optimize your business plan & loan application
How different capital sources can work for you
The top 5 things bankers look for when qualifying loans
How to avoid major business pitfalls
About the Instructor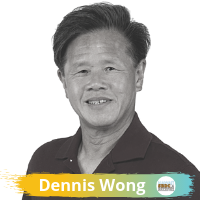 Dennis Wong
Dennis Wong is a Senior Business Advisor at the Hawaii Small Business Development Center with 4 decades of financial experience (including many years at the senior managerial level at a local bank). Throughout his career, he has helped guide thousands businesses across a wide spectrum of industries and has also served as a long time advisory council member of the Small Business Administration and worked extensively with U.S. Department of Agriculture, HEDCO 504 loan program, and the State of Hawaii Green Infrastructure program. Dennis is a graduate of Advanced Commercial Lending Graduate School in Oklahoma and Pacific Coast Banking School in Seattle.
Agenda
4:45 pm – Networking
5:00 pm – Workshop
6:00 pm – Q&A
6:30 pm – Networking
Who is this for?
• Startup Founders
• Business Owners
• Aspiring Entrepreneurs
• Anyone who wants to learn about the world of business banking and finance!
Neighbor Islands
Remote attendance options available. Are you interested in joining the class from a neighbor island? Let us know during checkout and we'll follow up with instructions on how to join us!
MEMBERSHIP SAVINGS
Become an XLR8HI member today and get this workshop for FREE! All of our membership plans come with free classes, events, and much more! View Plans & Pricing
About XLR8HI®:
XLR8HI is Hawaii's Entrepreneurship Center, a member network of builders, dreamers, and doers. More than an organization, we are a community movement that brings together people and opportunities to drive entrepreneurship forward. We provide interactive workshops designed to accelerate your entrepreneurial mindset, while our community events connect you with fellow entrepreneurs and bring you thought-provoking insights from a rotating lineup of innovation experts. Help build Hawaii's entrepreneurship community — join today!